Spartak outscored Dynamo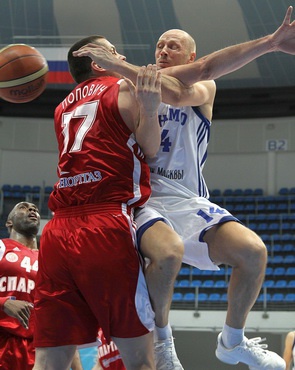 Photo: Anna Astakhova.
9 january 2011
Text: PBL Press service
Spartak Saint-Petersburg outscored Dynamo 82:71 in Moscow in the PBL Championship Round 8 on Sunday.
The opening quarter came in the equal play and finished with «+3» to Spatak – 28:25. In the next three quarters the game was mostly controlled by the team from Saint-Petersburg. Dynamo managed to win the third quarter but it wasn't enough.

The victory gave Spartak first place in the PBL Championship table for a while until CSKA, Lokomotiv-Kuban and UNICS hasn't played their games.