NN gained a victory over Dynamo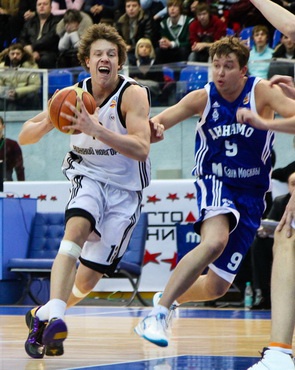 Photo: BC Nizhny Novgorod Press service.
15 january 2011
Text: PBL Press service
Nizhny Novgorod gained a victory over Dynamo in the PBL Championship Round 9 on Saturday.
Everything could happen in the game between two tied teams. Both teams had identical 2-6 record. But this time NN used a home court advantage and got a third victory in a row after two victories over Triumph in the Cup of Russia.
NN got 7 points advantage in the opening quarter. Dynamo managed to win in the second quarter but still felt behind the locals. In the third quarter Dynamo evened the score 43:43 but NN Ivanov and Paunic helped their teams to finish the quarter with 9 points advantage. The final quarter finished with 15:15.