Dynamo smashed Krasnye Krylya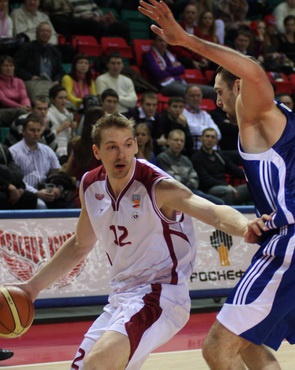 Photo: Alexey Burduk.
18 december 2010
Text: PBL Press service
Basketball Dynamo Moscow unexpectedly smashed in Samara Krasnye Krylya 93:67 in the PBL Championship Game 7 on Saturday.
The Moscow club took fantastic start in the first half and finished second quarter with 20 points advantage. The situation came the same way in the second half. Dynamo Shabalkin, Gubanov and Voronov made the accuracy competition between each other using Krylya's basket as target. The game finished with 93:67 to Dynamo, who obviously got much better in the physical activity then the locals.

PBL Championship. Game 7.

Krasnye Krylya - Dynamo - 67:93 (19:30, 17:26, 12:13, 19:24).