Spartak outscored NN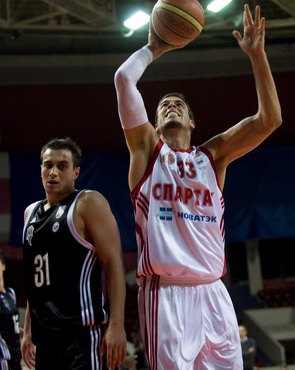 Photo: Alexander Galperin.
4 december 2010
Text: PBL Press service
Spartak outscored Nizhny Novgorod 80:73 in the BEKO PBL Championship Game 6.
It was the second Spartak victory over Nizhny-Novgorod on the week. Earlier the Saint-Petersburg club edged NN in the Eurochallenge on Tuesday.

Pero Antic erupted with 26 points and made 7 rebounds, while Anton Ponkrashov earned 11 points for Spartak.

Semen Antonov scored 18 points in the losing effort.