Spartak outscored KK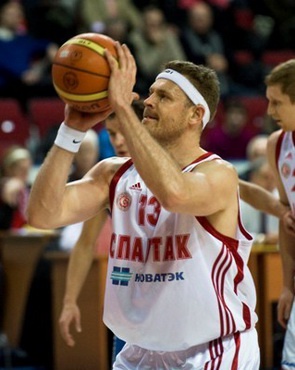 Photo: bc-spartak.ru.
15 january 2011
Text: PBL Press service
Spartak outscored Krasnye Krylya in the PBL Championship Round 9 on Saturady.
Krasnye Krylya who suffered tragic defeat from CSKA in the PBL Championship Round 8 tried to rehabilitate in the game against Spartak. But the game finished with the biggest difference in the Round 9 to Spartak. After KK got 3 points advantage in the beginning Spartak took the game under control. The score is 81:65.