Spartak barely outscored Dynamo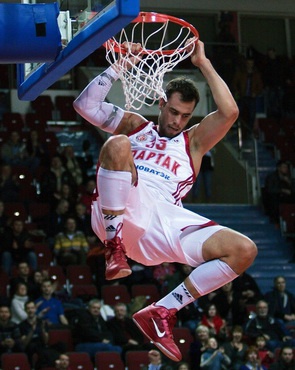 Photo: Roman Yandolin.
5 february 2011
Text: PBL Press service
Spartak barely edged Dynamo 87:85 in the BEKO PBL Championship Round 12 on Saturday.
Dynamo had a 19 points backlog before final quarter, but before 26 seconds to the final serene the score was 87:85. Alexey Zhukanenko had a chance to move the game in OT but missed on target.

Dynamo Evgeny Voronov was a hero of the game. The defender scored 33 points in the losing effort and gained the highest rating in the Round.

Nicola Dragovic and Henry Domercant scored 15 points each for Spartak.