UNICS take the lead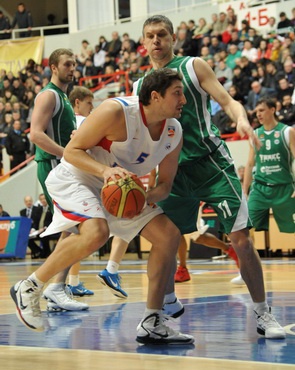 Photo: Alexander Alexandrov.
5 february 2011
Text: PBL Press service
UNICS outscored CSKA 63:54 in the central game of the BEKO PBL Championship Round 12 and took the lead.
The club from Kazan showed a great defensive game and made CSKA score only 54 points – the lowest CSKA scoring result in the season. That is the second CSKA defeat from UNICS in the season.

Kelly McCarty top-scored with 15 points for UNICS. Jamont Gordon scored 13 points for CSKA.