Triumph outscored Khimki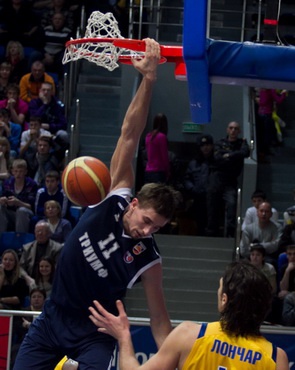 Photo: Evgeny Solodov.
2 february 2011
Text: PBL Press service.
Triumph sensationally outscored Khimki 87:80 in the postponed BEKO PBL Championship Round 3 game.
Two Moscow region teams met in Basketball center Arena on February 2. In the first half of the game Khimki had a small advantage. Monia, Panin and Kelati was the most active Khimki players. But Vialtsev, Likhodey and Karasev didn't allow local team to take a lead. After the first half the score was 42:40 to Khimki. The third quarter also finished with short himki advantage – 60:54.

But in the last quarter Triumph completely changed. In the final quarter Triumph scored 33 points and left no chances for Khimki – 87:80.