One Kulagin is not enough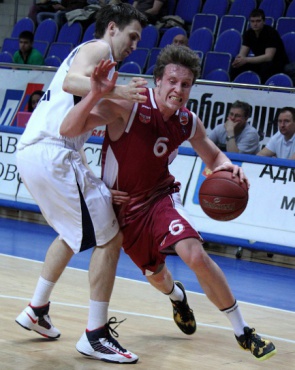 Photo: Anna Astakhova.
8 may 2013
Text: PBL Press service
In PBL championship game BC Triumph Lyubertsy at home faced BC Krasnye Krylia and scored a tough victory - 72:68. Canadian center Kyle Landry became the hero of the meeting, he scored 28 points, made 9 rebounds and helped his team in the fourth quarter. In Krasnye Krylia Dmitry Kulagin added 24 points and 6 rebounds.
BC Triumph - BC Krasnye Krylia - 72:68