And for Collins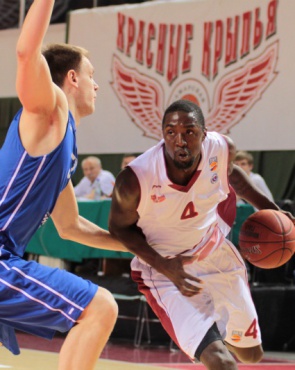 Photo: Igor Gorshkov.
11 may 2013
Text: PBL Press service
In a PBL championship game BC Krasnye Krylia in Samara faced BC Enisey Krasnoyarsk. Starting from the beginning of the meeting the home team took a lead but in the second quarter the guest squad recovered and advanced. After big break Bazarevich's team made a huge comeback and eventually won - 78:60. All players of Krasnye Krylia participated in the game except DeJuan Collins. In BC Enisey Zaytsev played all 40 minutes. This defeat turned to be 13th for Krasnoyarsk team, as for Krylia it was 8th win.
BC Krasnye Krylia (Samara) - BC Enisey (Krasnoyarsk) - 78:60