The title number 20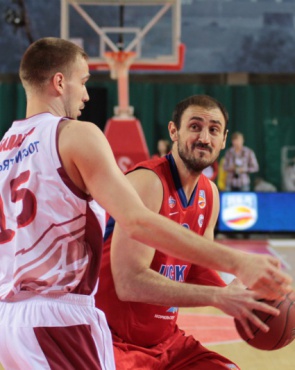 Photo: Igor Gorshkov.
21 april 2013
Text: PBL Press service
In a PBL championship game BC Krasnye Krylia in Samara hosted PBC CSKA Moscow and lost in the very ending - 66:68. Bazarevich's team managed to make a huge run 17:0 in the last quarter but Weems's triple and Kulagin's turnover buried the hopes of the home squad. As a result CSKA became Russian Champion, this title became the 20th for the Messina's team.
BC Krasnye Krylia - PBC CSKA - 66:68