The strongest team won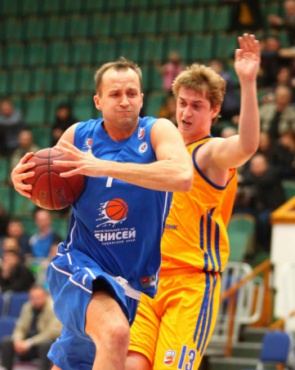 Photo: Roman Yaroslavsky.
23 april 2013
Text: PBL Press service
In a PBL championship game BC Enisey in Krasnoyarsk faced BC Khimki Moscow Region. The game was equal in the first half of the meeting but after a big break the guest team made a huge spurt and crashed the opponent. As a result the Kurtinaitis's squad scored a very confident victory - 68:90. Fridzon, Loncar and Zhukanenko added in 15 points each in BC Khimki, in Enisey Krivosheev scored 14 points.
BC Enisey - BC Khimki - 68:90