In champions' battle the guests won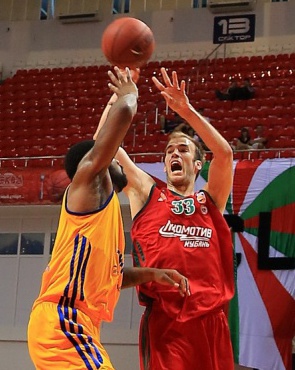 Photo: Sergey Apenkin.
8 may 2013
Text: PBL Press service
In PBL championship game PBC Lokomotiv-Kuban in Krasnodar faced BC Khimki Moscow Region. The guest team took a lead in the very beginning of the meeting but relaxed after a big break and allowed Lokomotiv to recover. But eventually BC Khimki won in a bitter struggle - 82:73. Valery Likhodey succeeded with 19 points in Loko, Zoran Planinic added 17 points, 5 assists and 5 rebounds in BC Khimki.
PBC Lokomotiv-Kuban - BC Khimki - 73:82