The patient is more alive than dad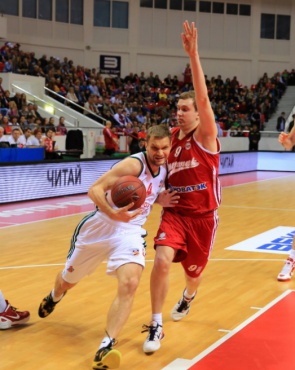 Photo: Sergey Apenkin.
21 april 2013
Text: PBL Press service
In a PBL championship game PBC Lokomotiv-Kuban in Krasnodar played with BC Spartak St Petersburg. Equal game was till the mid-third quarter when the guest team made a big run and eventually won - 61:71. In Loko Brown scored 13 points and 6 rebounds, in BC Spartak Dmitriev and Dragicevic added in 13 points each. So both team tied with 9 wins and 8 losses in the PBL standings.
PBC Lokomotiv-Kuban - BC Spartak St Petersburg - 61:71