Where was Oguchi?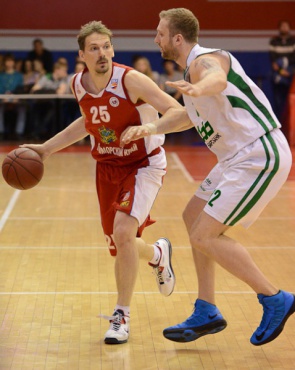 Photo: Igor Guryanov.
8 may 2013
Text: PBL Press service
In a PBL championship game BC Spartak-Primorye at home faced BC UNICS Kazan and suffered a defeat - 66:78. The guest team took a lead in the second quarter and didn't allow the Vetra's squad to recover. One of the leaders of Primorye Oguchi played only 15 minutes and scored 2 points. So UNICS scored the last victory in PBL championship. Primorye has one more game in the tournament.
BC Spartak-Primorye - BC UNICS Kazan - 66:78