Enisey outscored Dynamo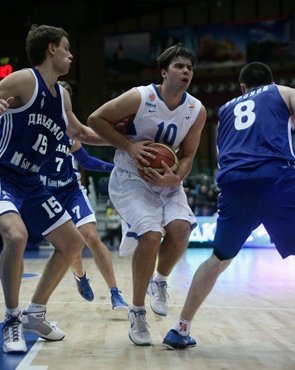 Photo: Alexandr Kupriyanov.
8 november 2010
Text: PBL Press-service
Marcus Williams scored 28 points for Enisey in his club victory over Dynamo in Krasnoyarsk.
Basketball Enisey Krasnoyarsk won a game against Dynamo Moscow 86:68 in the PBL Championship. Marcus Williams top-scored 28 points for Enisey. Petr Gubanov made 12 points for the Moscow club.
PBL Championship.
Enisey Krasnoyarsk – Dynamo Moscow – 86:68 (19:21, 22:13, 29:17, 16:17).
You can watch full match statistics .