CSKA lost to UNICS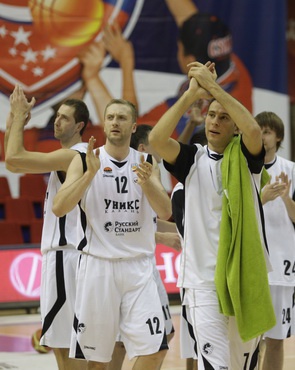 Photo: Mikhail Serbin.
21 november 2010
Text: PBL Press service
Basketball CSKA suffered first defeat in the BEKO PBL Championship Round 6 from UNICS Kazan.
CSKA Moscow lost to UNICS Kazan 69:71 in dramatic ending of the last quarter in the BEKO PBL Championship Round 6. The outcome of the game was settled on the last second. Andrey Vorontsevic missed the opportunity for moving game in OT by missing two of the three penalty throws when the score was 68:71.
Jamont Gordon top-scored with 17 points, while Andrey Vorontsevic followed him with 16 points and 8 rebounds for CSKA. Zahar Pahutin earned 17 points, while Vladimir Veremeenko made a double-double with 14 points and 10 rebounds for the winning side.