Loko ends Spartak's hopes to lead in the PBL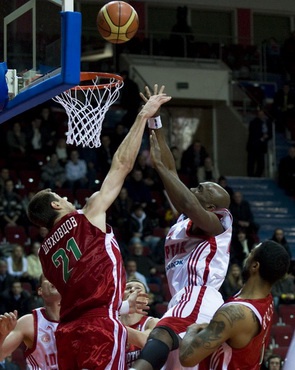 18 december 2010
Text: PBL Press service
Lokomotiv-Kuban outscored Spartak in the PBL Championship Game 7.
Basketball Lokomotiv-Kuban discredited Spartak's hopes to become the PBL Championship leader on Saturday. The club from Krasnodar outscored Spartak 77:64 and left the Saint-Petersburg club on the third place of the table with 11 points.

The first half came in the even play. On the seventh minute of the second quarter the score was 30:30, but Loko heroes of the match Chalmers and Wilkinson made the 7 points advantage to the end of the first half.
Spartak tried to recoup the score in the third quarter but made too much mistakes and fouls, so despite of the advantage in the beginning they've lost the final quarter 17:24.

PBL Championship. Game 7.

Spartak - Lokomotiv-Kuban - 64:77 (16:20, 14:17, 17:16, 17:24).