Zoran's benefit performance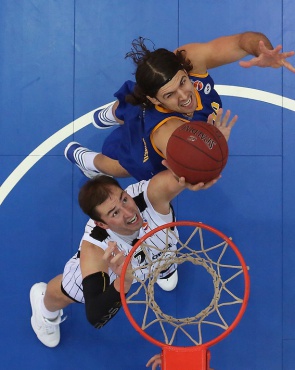 Photo: Grigory Sokolov.
5 november 2012
Text: BEKO PBL Press service
In a persistent ending of two teams of the championship of BEKO PBL different in level among teams of PBL clubs of 2012-2013 BC Nizhniy Novgorod, despite Semen Antonov's 22 points and Evgeny Baburin's 20 points, couldn't open the account of victories in a series with BC Khimki Moscow Region.
It is possible to consider as the key moment of game a failure of owners in an ending of the second and the beginning of the third quarter when Chemists made a separation 12:0 and led in the score 30:45. It was very difficult to win back such handicap from a balanced team of the Euroleague level.
The final score of the game is 82:86 in favor of the Moscow Region club.