Loko's best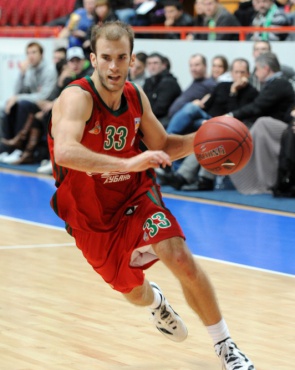 Photo: Alexander Aleksandrov.
18 november 2012
Text: PBL Press service
In a VTB United League game (the result of the match takes into account of PBL championship) PBC Lokomotiv-Kuban at its home court hosted BC Triumph Lyubertsy and scored a tough victory. Nick Calathes with 16 points and 8 assists and Andrey Zubkov with 16 points and 6 rebounds made a huge contribution to the Loko's triumph. Tywain McKee added 23 points for BC Triumph.