Stop in Kazan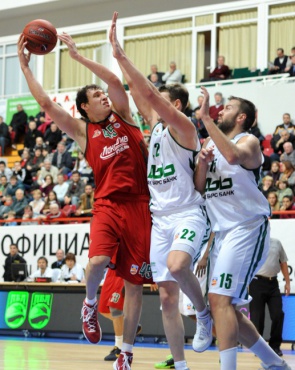 Photo: Alexander Aleksandrov.
4 november 2012
Text: BEKO PBL Press service
The modern history of Loco can't please fans with the victories over UNICS Kazan. And this time basketball players didn't manage to break bad tradition - Evgeny Pashutin's former team was stronger at home court: 75:47 in favor of UNICS.
The final score 75:47 and understanding became a result of the fourth game piece that the correction of mistakes still is necessary to PBC Lokomotiv-Kuban.