Enisey beats Nizhniy Novgorod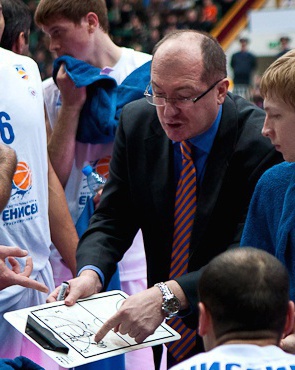 Photo: Roman Yaroslavsky.
18 november 2011
Text: BEKO PBL Press service
Enisey Krasnoyarsk coached by Stevan Karadzic outscored Nizhniy Novgorod coached by Zoran Lukic 81:67 in the first home game of the BEKO PBL Russian Championship.
Afik Nissim made the biggest contribution for the Krasnoyarsk team's victory with 28 points, 5 rebounds, 3 assists and 29 ranking. Ivan Paunic with 25 points and Michal Ignerski with 23 points were sharp for Nizhny Novgorod, which didn't help their team.