Four out four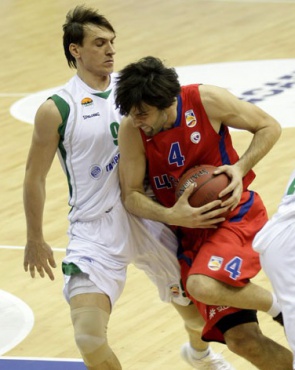 Photo: Mikhail Serbin.
26 november 2011
Text: BEKO PBL Press service
CSKA Moscow without Andrey Kirilenko beats UNICS Kazan 78:67 in the central game or the BEKO PBL Russian Championship.
Milos Teodosic made the biggest contribution for the CSKA's victory with 19 points, 4 rebounds, 6 assists and 23 ranking. The most valuable player for UNICS was Terrell Lyday with 22 points.