Khimki lost in Krasnodar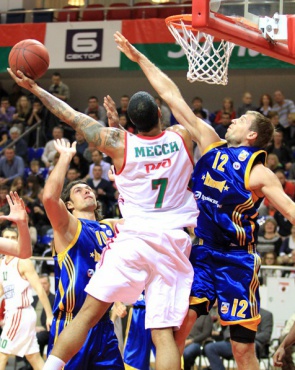 Photo: Sergey Apenkin.
6 january 2012
Text: BEKO PBL Press service
Lokomotiv-Kuban Krasnodar outscored Khimki Moscow Region 93:80 in the BEKO PBL Russian Championship.
Jeremiah Massey made the biggest contribution for Bozidar Maljkovic's team, the coach was ejected from the game after two technical fouls. Massey scored double-double with 29 points, 11 rebounds and 38 ranking.
Zoran Planinic scored 17 points and dished 6 assists for Khimki.