BC Triumph wins 3rd straight game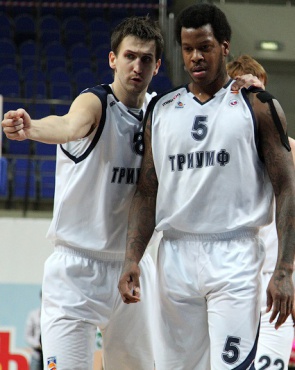 Photo: Anna Astahova.
13 january 2012
Text: BEKO PBL Press service
The Moscow region side left no chance to Nizhny Novgorod, beating the visitors with a huge margin - 95:63
The home side held NN to just 63 points whilst being very sharp on offensive end. Tywain Mc Kee led the side with 27 points, Artem Kuzyakin scored season-high of 23. And Davon Jefferson recorded his firm double-double with 19 points and 16 boards.
Russian international Semenov Antonov was the leading scorer in Nizhny Novgorod team with 18 points.