Loko outscored Spartak-Primorye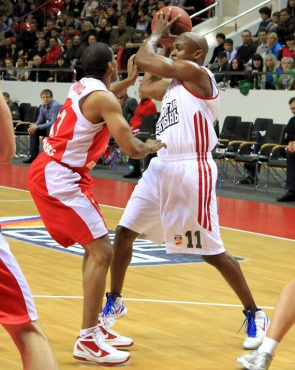 Photo: Sergey Apenkin.
14 january 2012
Text: BEKO PBL Press service
Lokomotiv-Kuban Krasnodar beats Spartak-Primorye Vladivostok 79:72 in the BEKO PBL Russian Championship.
Sergey Bykov was the key player for Bozidar Maljkovic's team with 20 points, 4 assists and 28 ranking. Ali Traore scored 20 points, grabbed 6 rebounds and got 27 points of ranking for Lokomotiv-Kuban.
Torey Thomas scored 22 points for Spartak-Primorye, but it didn't help his team.