Khimki outscored UNICS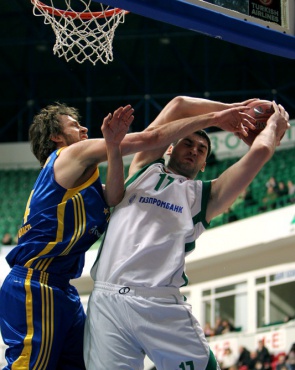 Photo: Roman Kruchinin.
5 april 2012
Text: BEKO PBL Press service
Khimki Moscow Region beats UNICS Kazan away from home 73:65 in the BEKO PBL Russian Championship. Rimas Kurtinaitis team keeps fighting for the first place in the standings. UNICS though has not lost chance for 1th-4th places play-offs yet.
Zoran Planinc has made the biggest contribution for Khimki with 12 points, 5 assists and 21 ranking. Artem Yakovenko scored 16 points for UNICS. Nathan Jawai scored 12 points and grabbed 11 rebounds.