Khimki overcome 12-point deficit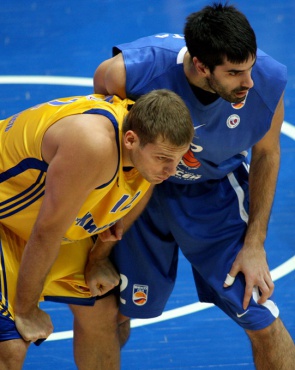 Photo: Evgeniy Solodov.
28 january 2012
Text: BEKO PBL Press service
The Moscow Region side got its 6th victory in the BEKO PBL after beating Enisey 90-69 at home. Khimki were down by 12 at the end of the first quarter, but managed to alter the course of the game and leave Enisey no chance after 3 quarters of the match.
Vitaly Fridzon was the key for Rimas Kurtinaitis' men with 21 points (8/14 FG shooting) and 4 steals. Kresimir Loncar also scored 21 points, being almost perfect from the field - 8 for 9.
Sergey Toporov was the highest scorer in Enisey roster with 16 points.