Triumph gets its 5th straight win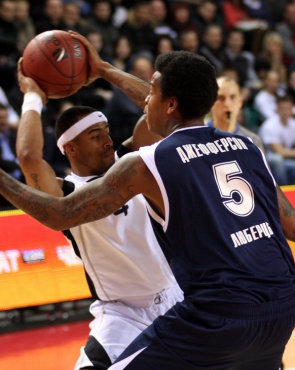 Photo: Igor Gorshkov.
28 january 2012
Text: BEKO PBL Press service
Triumph increased its winning streak to 5 games after taking a road win over Krasnye Krylya 75-69. The Samara side couldn't cope with the visitors' MVP Davon Jefferson and missed 11 free throws of its own.
Jefferson had 25 points (with 2 dunks) and 12 rebounds. Dmitry Kulagin had 17 points and tywain Mc Kee scored 14.
Dragan Labovic was the highest socre for KK with 25 points, but it didn't help his side.