Revenge in Krasnodar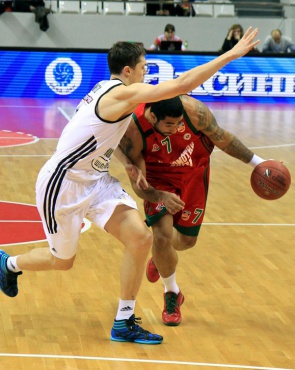 Photo: Sergey Apenkin.
18 february 2012
Text: BEKO PBL Press service
Lokomotiv-Kuban got a revenge win over Nizhniy Novgorod. Loko lost the teams' meeting in the first round of the BEKO PBL championship, but didn't leave any chance to the opponents this time around despite a small eventual margin. Lokomotiv now moved to the second spot in the standings.
Jeremiah Messiah was key to the Krasnodar's success with 18 points and 15 boards after playing all 40 minutes of the gmae. Ali Traore scored 17 points, while Sergey Bekov had 16.
Artem Yakovenko scored 18 points and grabbed 8 rebounds for the losing side.