Never surrender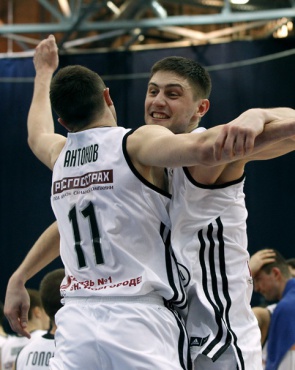 Photo: Grigory Sokolov.
7 march 2012
Text: BEKO PBL Press service
Strugging Nizhniy Novgorod has produced a major upset in the BEKO PBL championship with a 82-77 win over UNICS. The Kazan side seemed to be in control after first two quarters holding a 9-pont lead, but backed by their fans NN regrouped and won the following quarter by 11, and then was victorious in the nervous end. UNICS has now suffered 5 straight losses in all competitions.
Semen Antonov was the MVP of the night for Nizhniy Novgorod with 19 points and 7 boards. Vadim Panin scored 13 points. grabbed 7 rebounds and dished 5 asissts.
Petr Samoylenko was the top scorer for UNICS with 16 points.