Khimki shows no mercy to Enisey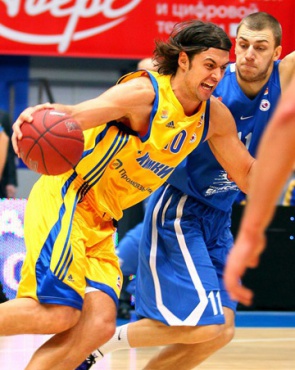 Photo: Roman Yaroslavsky.
6 march 2012
Text: BEKO PBL Press service
Khimki continues its chase of CSKA at the top of the BEKO PBL with a 91:73 road victory over Enisey. The visiting side established a double-digit lead half-way through the second quarter and then never looked back to take an 18-point win over bottom side Ensiey. The Moscow region side now had 11-2 record in the League and faces Nizhniy Novgorod also away from home on the 10th of March.
Kresimir Loncar was the top scorer for Khimki in this game with 12 points, while Chris Quinn had 10 points and 5 asissts.
Sergey Toporov scored 18 points for enisey, but that didn't help his side.