Khimki stays in touch with CSKA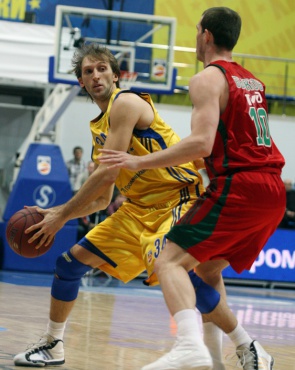 Photo: Evgeniy Solodov.
13 march 2012
Text: BEKO PBL Press service
Khimki remains in the hunt for the top spot in the BEKO PBL standings following 88-80 win over Lokomotiv-Kuban. They're still one win behind CSKA. The Moscow Region side suffered a painful loss from Loko back in January, but managed to take a revenge on Tuesday.
Vitaly Fridzon was the key for Khimki with 21 points. Zoran Planinic scored 16 points and grabbed 5 rebounds.
Sergey Bykov and Jeremiah Massey scored 16 points each for the visiting side in this losing effort.