Lokomotiv-Kuban beats Spartak-Primorye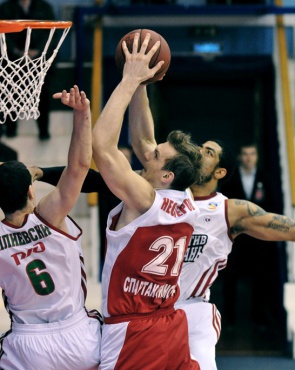 Photo: Igor Guryanov.
30 march 2012
Text: BEKO PBL Press service
Lokomotiv-Kuban Krasnodar outscored Spartak-Primorye Vladivostok away from home by 92:80 in the BEKO PBL Russian Championship.
Jeremiah Massey has made the biggest contribution for Lokomotiv-Kuban with 13 points and 13 rebounds. Sergey Bykov scored 20 points.
Nikolay Padius scored 16 points for Spartak-Primorye.