Khimki beats Nizhniy Novgorod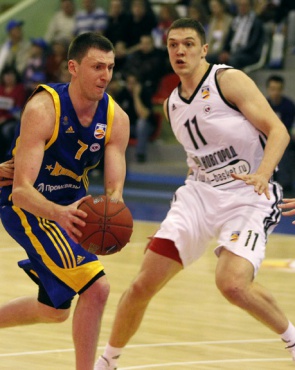 Photo: Boris Teplickiy.
10 march 2012
Text: BEKO PBL Press service
Khimki Moscow Region coached by Rimas Kurtinaitis outscored Nizhniy Novgorod coached by Zoran Lukic 79:74 away in the city of Bor, Nizhny Novgorod region in the BEKO PBL Russian Championship.
Zoran Planinic made the biggest contribution for Khimki victory with 20 points, 7 assists and 25 ranking. Ivan Paunic scored 22 points for Nizhny Novgorod.