Knock-out from Beverley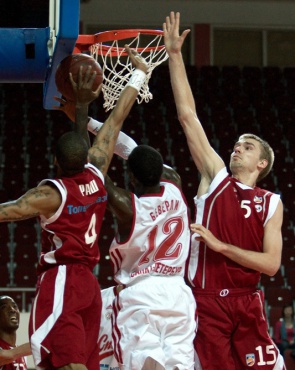 Photo: Roman Yandolin.
28 april 2012
Text: BEKO PBL Press service
Spartak took a 1-0 series lead over Krasnye Krylya in the semi-finals for the 5th spot in the BEKO PBL. Patrick Beverley gave his team a victory with a buzzer-beater. The series now moves to Samara with game 2 taking place on May the 3rd.
Despite Beverley's heroics, Yotam Halperin was the most valuable player for Spartak on the night with 15 points and 8 assists. Beverley meanwhile finished the game with 11 points and 10 boards.
Nikita Balashov and Dragan Labovic scored 11 points each for Krasnye Krylya.