April's first triumph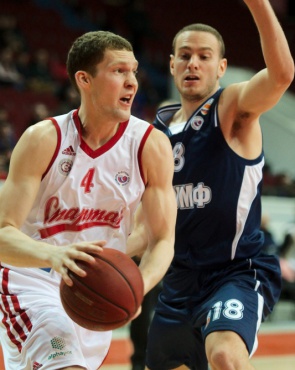 Photo: Roman Yandolin.
1 april 2013
Text: PBL Press service
In a PBL championship game BC Triumph on the road faced BC Spartak St Petersburg and scored a tough victory - 85:82. Vasily Karasev's team took initiative in the second quarter but after a big break Spartak recovered and even took a lead. In the last period Triumph played better and eventually won. In Triumph McKee scored 24 points, Karasev - 23. In BC Spartak Mavrokefalidis added 25 points and 6 rebounds.
April 1, 2013
BC Spartak - BC Triumph - 82:85