Easy home win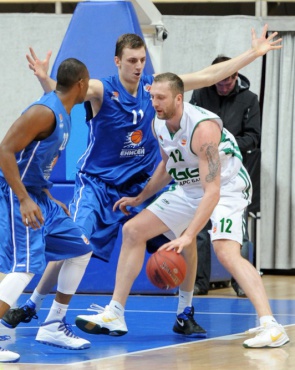 Photo: Alexandr Alexandrov.
1 april 2013
Text: PBL Press service
In a PBL championship game UNICS Kazan at home faced BC Enisey from Krasnoyarsk and scored a very confident victory - 73:58. In the second quarter mr. Eremin's ream made a huge spurt and took a lead. It was enough for overall win. Kaimakoglou did his best in 18 points and Veremeenko - in 17 for UNICS, in BC Enisey Rich scored 15 points.
April 1, 2013
UNICS Kazan - BC Enisey - 73:58