Samoilenko is great but Karasev was better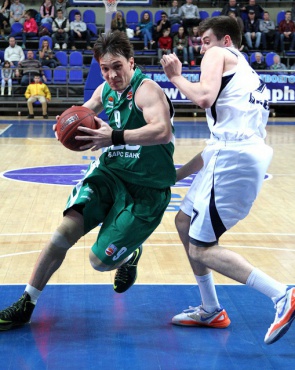 Photo: Anna Astakhova.
13 april 2013
Text: PBL Press service
In a PBL championship game BC Triumph Lyubertsy at home faced UNICS Kazan and scored a victory at last minutes - 79:72. In a home team Tywain McKee did his best with 23 points and Sergey Karasev added 20 points and 6 rebounds. As for UNICS, Petr Samoilenko played a great game with 18 points (he scored 4 triples out of 7 attempts).
BC Triumph - UNICS - 79:72