UNICS will play for the 5th place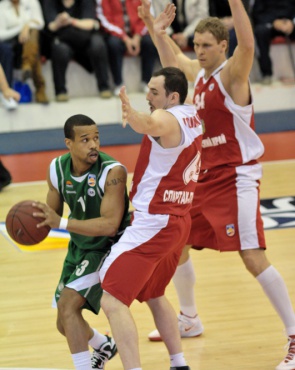 Photo: Igor Guryanov.
6 may 2012
Text: BEKO PBL Press service
UNICS will face either Spartak or Krasnye Krylya in the 5th place final. The Kazan side beat Spartae-Primorie in a tough road game in Vladivostok 74:60.
Lynn Greer was the key to UNICS's success with 27 points, 4 assists and 4 rebounds.
Cuthbert Vicktor scored 15 points for the losing team, who will now play for the 7th place.