Everything will be decided in 3rd game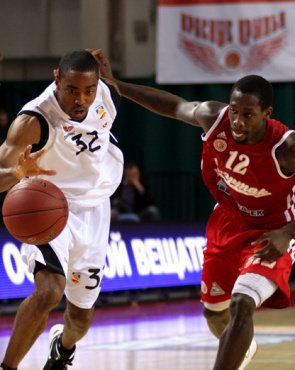 Photo: Igor Gorshkov.
3 may 2012
Text: BEKO PBL Press service
Krasnye Krylya Samara outscored Spartak Saint Petersburg by 75:67 in the game 2 of the semi-finals for 5-8 places play-offs BEKO PBL Russian Championship. Sergey Bazarevich`s team evened up the score in the series. The third game will be on May 07 in Saint Petersburg.
Aaron Miles made the biggest contribution for Krasnye Krylya with 13 points, 14 assists (record of the season) and 32 ranking. Brion Rush scored 21 points.
Valery Likhodey scored 18 points for Spartak.