Khimki makes it to the finals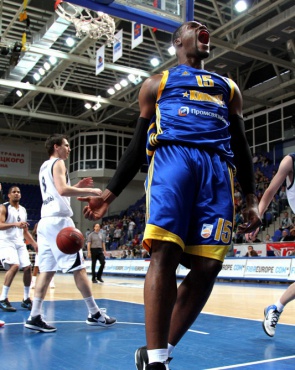 Photo: Anna Astahova.
5 may 2012
Text: BEKO PBL Press service
Khimki will face CSKA in the best-of-5 final seris of the BEKO PBL championship after the Moscow region side beat their arch-rivals 87:82 in game 2 of their semi-final series. The game was very close until the very last minute when Kyle Landry received a technical foul for a flop, and Khimki scored decisive 5 points in the last possession
Vitaly Fridzon was the top scorer for Khimki with 22 points, Zoran Planininc added 21 including last-minute 3-pointer.
Davon Jefferson was the key player for Triumph with 23 points and 7 rebounds.