To Vladivostok with a win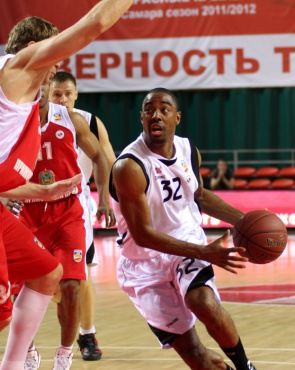 Photo: Igor Gorshkov.
15 may 2012
Text: BEKO PBL Press service
Krasnye Krylya are 1-0 up over Spartak-Primorie in the best-of-3 series for the 7th place in the BEKO PBL. Games 2 and 3 (if needed) with take place on 18th and 19th in Vladivostok.
Aaron Miles was the key player for Krylya with 16 points and 11 assists. Dragan Labovic scored 22 for the Samara side.
Torey Thomas scored 20 points for Spartak-Primorie.