One away from the title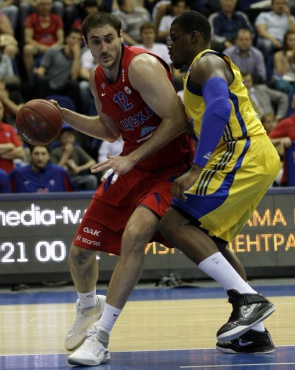 Photo: Mikhail Serbin.
17 may 2012
Text: BEKO PBL Press service
CSKA went 2-0 up in the best-of-5 final series after they beat Khimki for the second day in a row 79:61. despite the abscence of Anrei Kirilenko. Games 3 and 4 (if needed) to take place in the Moscow region on 19th and 20th of May.
Nenad Krstic scored 21 points and grabbed 5 rebounds for CSKA. ramunas Siskauskas scored 12 points.
Jeff Adrian was the best player in the losing side with 16 points and 8 rebounds.