CSKA - BEKO PBL champion!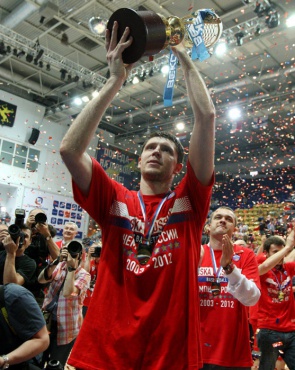 Photo: Evgeniy Solodov.
19 may 2012
Text: BEKO PBL Press service
CSKA has won BEKO PBL championships, beating Khimki 90:75 in the 3rd game of the finals. The Army men have won Russian title for the 10th consecutive time.
Alexey Shved scored 18 points for CSKA in the decisive game, Nenad Krstic added 17.
Vitaly Fridzon had 20 points for Khimki.