Lokomotiv wins bronze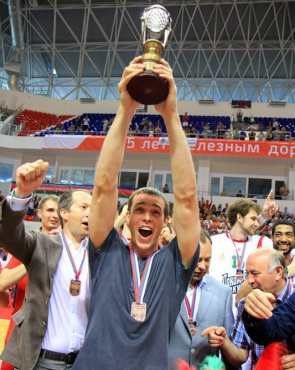 Photo: Sergey Apenkin.
19 may 2012
Text: BEKO PBL Press service
Lokomotiv-Kuban has won bronze medals of the BEKO PBL championships beating Triumph in the 4th game for the 3rd place.
KC Rivers and Ali Traore scored 22 points each for Lokomotiv-Kuban, the Frenchamn added 14 rebounds to his impressive tally in this game.
Sergey Karasev scored 25 points for Triumph.