UNICS wins 5th place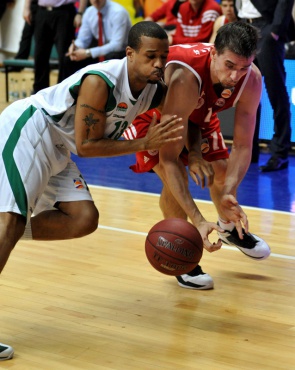 Photo: Aleksandr Aleksandrov.
19 may 2012
Text: BEKO PBL Press service
UNICS secured their second win over Spartak at home 73:62, winning the 5th place series.
Vladimir Veremeenko was the key for UNICS with 22 points and 16 rebounds. Henry Domercant socred 18 points in 40 minutes.
Patrick Beverley, Janis Strelnieks and Valery Likhodey scored 14 points each for Spartak.