Spartak-Primorye won the 7th place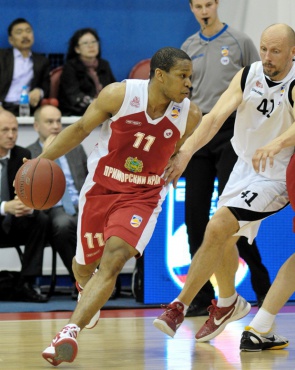 Photo: Igor Guryanov.
19 may 2012
Text: BEKO PBL Press service
Spartak-Primorye Vladivostok outscored Krasnye Krylya Samara by 66:62 in the third game series play-offs of the BEKO PBL Championship and won the 7th place. Krylya finished in 8th place in the standings.
Torey Thomas made the biggest contribution for Spartak-Primorye with 18 points, 11 rebounds and 4 assists. Cuthbert Victor scored 13 points and grabbed 9 rebounds.
Yuri Vasilyev scored 12 points for Krasnye Krylya.