Leaving it for tomorrow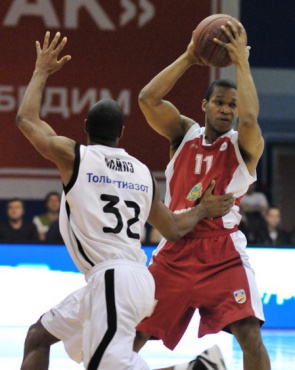 Photo: Igor Guryanov.
18 may 2012
Text: BEKO PBL Press service
Seventh place in the BEKO PBL will be decided tomorrow after Krasnye Krylya lost to Spartak-Primorie in Vladivostok 78:93. Decisive Game 3 will take place in Vladivostok on 18th of May.
Cuthbert Victor scored 19 points for the winners. Torey Thomas had 16 points, 9 rebounds and 7 assists.
Nikita Balashov scored 18 points and grabbed 7 rebounds for Krasny Krylya.