UNICS in the lead for 5th place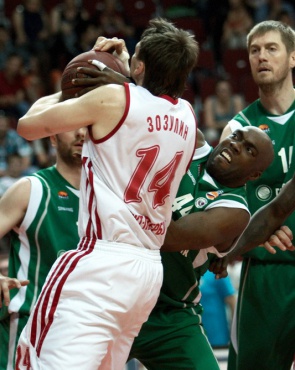 Photo: Roman Yandolin.
17 may 2012
Text: BEKO PBL Press service
UNICS took 1-0 series lead over Spartak for the 5th place with 81:75 win. Game 2 will take place in Kazan on the 19th of May.
Vladimir Veremeenko was the key player for UNICS with 20 points (7/9 FG) and 6 rebounds. Henry Domercant and Kelly McCarty scored 15 points each.
Valery Likhodey had 20 points for spartak, but it didn't help his team.